Over the last month I have been adding some good books to my collection. I usually depend on articles on the web and when I started out programming for mobile devices most of these books werent available...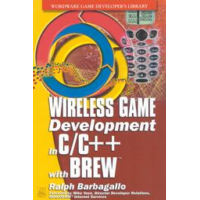 1) J2ME :

This one has just come out - Developing Scalable Series 40 Applications -- A Guide for Java Developers. I have the earlier book by Micheal and read only a couple of chapters... rest of the stuff was not relavant for me. This book however is a charm. I know it deals with only nokia specific issues but it does provide a lot of handy code examples that will work on all phones. I think this could be labled as a complete j2me book. I havent read any j2me books and am sure there might be better ones out there but this book does it for me.


2) BREW : Wireless Game Development in C C++ with BREW
This book is really good and I mean it. I have been through a 4- 5 chapters and loved the writing style. Some people may argue that its a bit old but compared to what is out there these days this book still rocks.

3) Symbian series 60
Well Its been a long time since I worked in this platform but will have to start soon. So I got these 2 books.
- Developing Series 60 Applications
- Professional Symbian Programming.
The first book i believe is the best to start off coding with. It explains everything and gets u started. Very easy to get through the symbian learning curve with this one. The second book ..i just got a very good deal on it and i figure it will be a good reference book as time goes on. Havent even opened the book yet.
Will be adding more books as I look towards more time reading stuff ... havent done that for a while.